GSM Alarm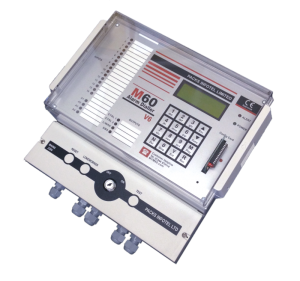 GSM Alarm
The M60 GSM Alarm Dialler can send voice and text messages over the GSM mobile network and can also send voice messages over a connected PSTN land line connection.
The M60 allows each input (4, 8, 16, 32 or 56) to have its own individual speech message or text message; these are user customisable to allow you easily identify a triggered alarm.
The M60 GSM Alarm Dialler was designed with over 60 years of previous Alarm Dialler experience for use in commercial/business environments and includes features such as multiple dial out groups, integrated battery backup and being fully menu and keypad driven.
M60 Features;
Below is just a small selection of the features that are available, for the full list please visit our Standard Features and Optional Features pages or Contact Us.
4,8,16,56 separate alarm inputs, each with their own dedicated speech message
GSM Phone line Connection either dedicated line or as a backup option.
SMS Text Messages
PSTN Phone line Connection
Integrated 24hr plus battery backup.
Remote Integration – you can phone the unit at any time to check its status.
Fully Menu and keypad driven.
Designed and built for industrial and commercial environments.
Because the M60 is designed and built by us in the UK, we can customise the unit for your exact needs and situation including creating bespoke features and functions.
For more information, help or pricing please contact us or visit our standard features or Auto dialer FAQs pages.
Written by M60 GSM Alarm Dialer