GSM Security Auto Dialer
The M30 GSM Security Auto Dialer is an advanced industrial unit designed for critical situations; It comes with multiple inputs, GSM/SMS/PSTN communications, hardened electronics and integrated battery backup.
The M30 GSM Security Auto Dialer is very simple to use, with an inbuilt LCD display and keypad as standard, thus enabling you to quickly and easily change settings and update phone numbers.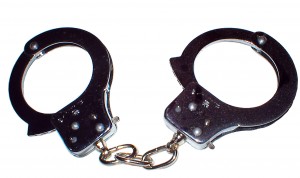 Alarm input connections are made easy with a pair of terminals for each input so you can simply connect multiple security systems, multiple security zones or sensors.
Each input has its own dedicated voice and or SMS message meaning you know instantly which alarm has been triggered.
A unique feature of the M30 is the 'channel to roster' feature this allows you to setup a dedicated list of contacts for each input. So for example you could set to channel 1 to contact the fire brigade, channel 2 to contact the security desk and channel 3 to contact to on call engineer etc.
Below is just a subset of the features available for the M30, for a full list please visit our features pages or contact us.
Because each unit is custom made to your specifications if there is a special feature or function you need the we will be happy to create it for you.
M30 Auto Dialer Features include;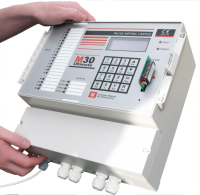 4,8,16 or 56 individual alarm inputs.
Integrated Backup Battery.
PSTN Telephone Line failure sensing (optional).
GSM Network connection and backup (optional).
Individual Real Speech Messages.
Individual SMS alarm text messages (optional).
Fully menu and keypad driven.
999 Approved.
Check out for of the M30's features here
For more information on our GSM Security Auto Dialer, help or pricing please contact us or visit our standard features or auto dialler FAQs pages.
Written by M60 GSM Alarm Dialer