We have released our new updated Global SMS module for our M60 Alarm Dialer, with this new module, you can receive instant alerts via text message when there is an issue with your industrial equipment/site/process etc, ensuring that you are always aware of any problems and can take action immediately.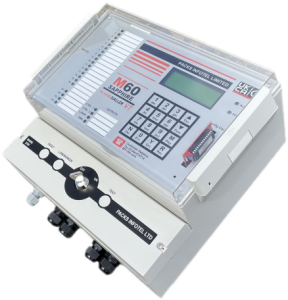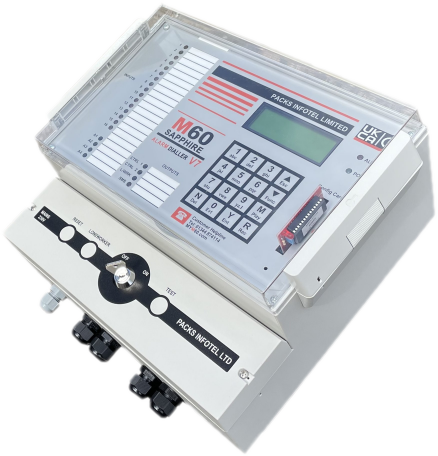 Our SMS module is designed with the latest technology, providing reliable and secure communication between your M60 Alarm Dialer and your phone. Whether you are on-site or off-site, you can rest assured that you will receive timely alerts and updates, ensuring that you can respond quickly to any issues.
With easy installation and setup, our SMS module is a effective solution for enhancing the functionality of your new or current M60 or M30. It is compatible with a wide range of phone networks, making it the perfect choice for a variety of industries.
LTE and GSM Connectivity.
The SMS module can use the LTE and also the GSM network. Our system has been designed to allow customers to default to best type of network in their area to provide strong coverage.
Networks.
Our new SMS module takes a standard Micro SIM card, this can be either on a contract or Pay As You Go basis.
Messages

The SMS module allows the M60 Alarm Dialer to send individual SMS messages when an alarm occurs. Each input can be separately configured with its own user definable message, this allows you to simply identify the issue. i.e. Instead of getting a "Channel 1 alarm" SMS message you could get a "Power Failure in the Main Laboratory" SMS message.
Global Connectivity.
Our new Module was designed with the global market in mind, so it is fully compatible with all phone networks around the world.
Regions.
Europe, North America, Asia, Australia, Africa, APAC.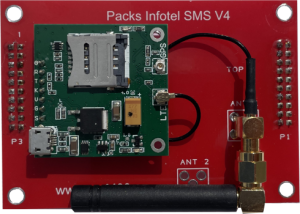 GSM/EDGE Bands.
B2 (1900), B3 (1800), B5 (850), B8 (900).
LTE Bands.
B1 (FDD 2100), B2 (FDD 1900), B3 (FDD 1800), B4 (FDD 1700 / AWS), B5 (FDD 850), B8 (FDD 900), B12 (FDD 700ac), B13 (FDD 700c), B17 (FDD 700bc), B18 (FDD 800), B19 (FDD 800), B20 (FDD 800DD), B26 (FDD 850), B28 (FDD 700), B39 (TDD 1900).
Backwards Compatible.
If you currently have an M60 or the older M30 then our 2023 SMS module is fully backwards compatible and can be fitted to your current machine or older SMS modules can be swapped out and replaced with the new version of the SMS module in just a few minutes.
*The only exceptions are some of the early verions of the M30, they will require some upgrades.
Features
The M60 SMS Alarm Dialer standard features include;
4, 8, 16, 32 & 56 individual alarm inputs / channels.
Individual Speech Messages for each input.
Individual SMS Messages for each input.
PSTN & Mobile/Cell Options.
Internal Mains Failure Alarm Sensor.
48 Hour Internal Battery Backup.
Fully Menu and Keypad Driven.
IP56 Industrial Rated Enclosure.
Because the M60 is built by us in the UK if there are any special features you require for your project we can normally create them for you.
The above is only a small subset of the available features on the M60 SMS Alarm Dialer; for a complete list visit the Standard Features and Optional Features pages or contact us for a quote.
Written by M60 GSM Alarm Dialer