Unmanned Site Alarm System
Having an unmanned site raises all sorts of questions about how you protect the sites security, the monitoring of any running equipment or processes to the welfare and safety of people or livestock.
Most of those questions can be fixed by installing various types of monitoring and or alarm systems.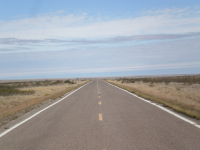 Of course you can have the most advanced alarm system on the planet, monitoring every aspect of your unmanned site, with the loudest bells and strobes. But like the proverbial tree in the forest if there is no one around to hear and respond to the alarm you might as well just have an empty box on the wall.
This is where the M30 Unmanned Site Alarm Dialler comes in – The M30 connects to your current alarm system or you can wire in all your sensors and monitoring equipment direct to the M30. When the M30 receives an alarm signal it will automatically communicate this to the preprogrammed emergency contact list to inform the current on call personal that there is a problem on site.
The M30 can connect either to a local PSTN landline or to the GSM mobile phone networks; depending on what you have setup the M30 can send user recordable real speech alarm messages, SMS text messages or data to pagers.
If you worried about your landline failing or being deliberately tampered with, the M30 can monitor the connected PSTN land line, if this fails or is cut the M30 will automatically switch across to the GSM networks.
The M30 can also trigger an onsite alarm siren or strobe if you wish.
Below are some of the features available on the M30;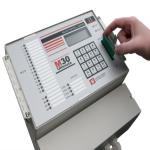 4,8,16 and 56 individual inputs/ channels.
Individual user recordable speech and or SMS messages for each input.
Voice, SMS, Pager alarm messages
PSTN and or GSM phone network connection.
Remote 247 Interrogation.
Integrated Mains Failure detection.
24 Hour battery Backup
Fully Menu and Keypad driven
IP56 Industrial enclosure.
Because the M30 is designed and built by ourselves in the UK if there is a special function you need for your application then we will normally be happy to create it for you.
The above list is only a small selection of the M30 features, for more comprehensive information please contact us or visit the standard or optional features pages.
Written by M60 GSM Alarm Dialer