The M60 Alarm Dialler Has Just Been Released!
The M60 Alarm Dialler has just been released! This is a direct replacement for our popular M30 "Ultimate" Alarm Dialler that has been in production since the early 2000's. The M60 is now the 10
th
different model of Alarm Diallers we have produced since our company's inception in 1958. The M60 was created to give our customers the most advanced & modern Alarm Dialler system possible. We asked our customers what they would like to see on our next version and we have done our best to integrate the requested new features or offer them as optional extras. On top of all the standard features you would expect on an Alarm Dialler, the M60 now offers the below features;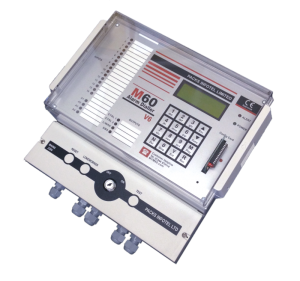 Freezer Alarm Monitoring
The M30 Alarm Dialer is a professional Autodialer and is used around the world in a variety of applications including Freezer Alarm Monitoring in the Pharmaceutical, Medical, Food, Chemical and Engineering industries. The M30 can easily connect to your Freezers integrated temperature and mains failure alarm outputs or if your units do not have integrated alarms via one of our external High/Low Thermostats. The M30 Allows you to connect up to 56 separate freezers and simply identify each one, as each input on the M30 has its own dedicated voice and or SMS Message. The M30 is a very versatile Alarm Dialer and can connect to various other systems in your building e.g.  Security system, Fir.......