The M60 Alarm Dialler Has Just Been Released!
The M60 Alarm Dialler has just been released! This is a direct replacement for our popular M30 "Ultimate" Alarm Dialler that has been in production since the early 2000's. The M60 is now the 10
th
different model of Alarm Diallers we have produced since our company's inception in 1958. The M60 was created to give our customers the most advanced & modern Alarm Dialler system possible. We asked our customers what they would like to see on our next version and we have done our best to integrate the requested new features or offer them as optional extras. On top of all the standard features you would expect on an Alarm Dialler, the M60 now offers the below features;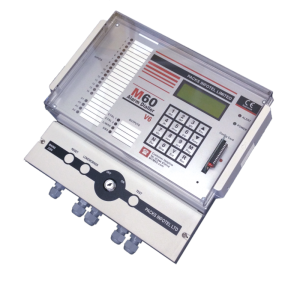 Alarm Isolate Panel
Alarm Isolate Panel
The Splitter 2 Alarm Isolate Panel can monitor alarm inputs from up to 16 totally separate devices. For example High / Low Temperature, Mains Failure, Security Alarm Panel, Building Management Systems, Boiler Lockout, Standby Generators, Water levels, Humidity etc. The Splitter 2 Alarm Isolate Panel offers both a visual and audible indication of each separate alarm condition and offers you the ability toindividually isolate each input / output at the push of a button
Features
16 Separate Inputs
16 Separate Outputs
Bell / Strobe Output
Bell / Strobe Isolate
Individual Alarm Isolates
Mains Failure.......