M60 owner's portal launched!
MyM60.com The Portal is free to use for both our current and prospective customers, it is designed to help you use and get the most from your machine. The Portal will allow you to;
Download the latest Manuals.

Operating Instuctions.
Installation Instuctions.
Add on Modules.
Aux Equipment.

Download How To Guides.

Wiring Diagrams.
How to insert your SIM card.

Book your next service.
Alter your settings.

Change your outgoing alarm numbers.
Change your SMS messages.
The M60 Alarm Dialler Has Just Been Released!
The M60 Alarm Dialler has just been released! This is a direct replacement for our popular M30 "Ultimate" Alarm Dialler that has been in production since the early 2000's. The M60 is now the 10
th
different model of Alarm Diallers we have produced since our company's inception in 1958. The M60 was created to give our customers the most advanced & modern Alarm Dialler system possible. We asked our customers what they would like to see on our next version and we have done our best to integrate the requested new features or offer them as optional extras. On top of all the standard features you would expect on an Alarm Dialler, the M60 now offers the below features;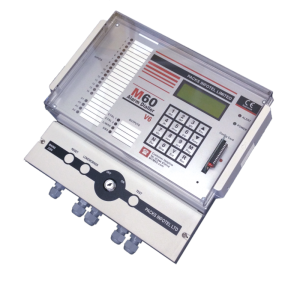 New V50 software released for the M30 Alarm Dialer
The new V50 software version has many new features and improvements, but the main changes are listed below.
Keypad
The M30 will now automatically progress to the next slot after a phone number has been added or edited. The only exception is if it is already at the last slot in that roster/group.
Delays
All Dial out delays on the M30 can now be skipped over/though by simply pressing the "ESC" key. This includes the Input delay, Inter-dial out delay and the Extended pause delay.
Number Skip Dial out Feature
The M30 now gives you the ability to manually select the number to be dialed from the currently selected roster. For example during your .......