The M60 Alarm Dialler Has Just Been Released!
The M60 Alarm Dialler has just been released! This is a direct replacement for our popular M30 "Ultimate" Alarm Dialler that has been in production since the early 2000's. The M60 is now the 10
th
different model of Alarm Diallers we have produced since our company's inception in 1958. The M60 was created to give our customers the most advanced & modern Alarm Dialler system possible. We asked our customers what they would like to see on our next version and we have done our best to integrate the requested new features or offer them as optional extras. On top of all the standard features you would expect on an Alarm Dialler, the M60 now offers the below features;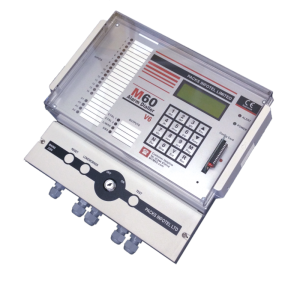 How Do I Monitor My Computer Room
The Monitoring of both manned and unmanned Computer \ Server Rooms and Data Centres is today considered mandatory by most organisations as even a small down time can cause hundreds of wasted man hours by employees or customers left twisting their thumbs as they cannot access the items they require.The problem with most solutions on the market is they rely upon some aspect of your infrastructure to still be working e.g. network and internet connections for email or SNMP alerts, your internal phone exchange or VOIP systems for phone alerts or even just something as simple as power if they don't have an integrated battery backup. This is were the M30 Alarm Dialer comes in, the M30 is a tot.......